Read what reviewers are hailing as "unlike any other WWII fiction," and "the best WWII fiction I've read this year!"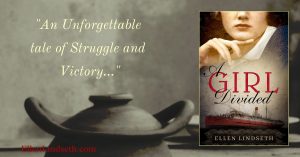 2019 RITA® finalist – Mainstream Fiction
A coming of age story set against the backdrop of a rapidly spreading conflict.
Click here to order from Amazon.
ABOUT THE AUTHOR:
Ms. Lindseth's an award-winning World War II author specializing in heart-felt journeys of intrepid, adventurous women in the turbulent era of the 1940s.
Click here to learn more!